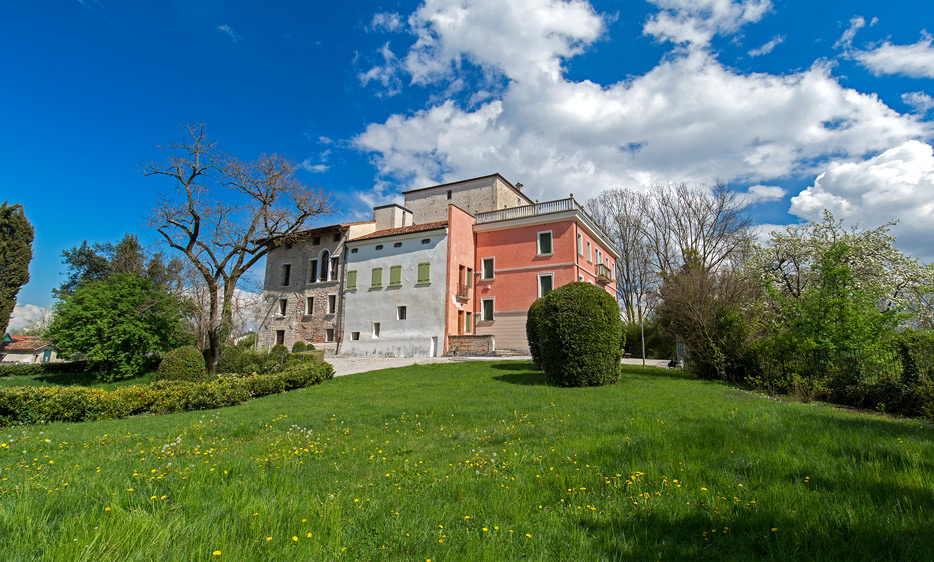 The medieval Torre castle is on the Noncello banks. Inside the castle there is the Archaeological Museum Western Friuli which documents the numerous archaeological sites in the western Pordenone area. In the museum are also stored the archaeological remains of the pile-dwelling site of Palù di Livenza.
In the park there are the remains of an ancient roman villa. Nearby, two examples of industrial archeology have been renovated to house the Science Centre Immaginario Scientifico, an interactive museum for children and young people. In the park, the resurgence waters allow temperature to remain constant, creating a unique habitat where peculiar vegetal and animal species live. In the near fortress, there is a library and a restaurant with a web TV.
MAP

Visualizzazione ingrandita della mappa
TO GET TO PORDENONE
(Torre infact  is a neighborhood of Pordenone)
By car
Take the A4 motorway in the Trieste-Venice route.
Exit at Portogruaro and take the A28 motorway towards Conegliano (TV).
Exit at Pordenone Centro (city center).
To get to Pordenone pass the Highway 13 connecting Udine with Conegliano (TV).
For more information: www.autostrade.it.
By train
The Pordenone railway station is on the Mestre (VE) – Udine route.
For more information: www.trenitalia.it.
By plane
The closest airports to Pordenone are:
– Venice Marco Polo Airport, which it is about 80 km from Pordenone: www.veniceairport.it
– Airport F.V.G. – Regional Airport of Trieste, which is about 80 km from Pordenone: www.aeroporto.fvg.it.
Once in Pordenone, the park of the Castle Tower is on Via Vittorio Veneto 19.
Coming from Udine, or from the highway of Cimpello, along the SS13 (Pontebbana), drive 3 km towards Pordenone up to the first round, then take  the first exit on Via Revedole.
Continue along Via Revedole following road signs for Imaginary Scientific and Archaeological Museum (direction Torre) and at the roundabout, keeping right, take Via Damiano Chiesa.
Once arrived in the center of Torre, leaving on the right the main square, you will reach a roundabout. Take the first exit on Via Vittorio Veneto. Immediately after passing the Pnbox Studios on the left and the Church  on the right, turn left on the dirt road. At the end you will find the parking area.
Coming from Sacile, along the SS13 or from Pordenone city center, you can take the roundabout third exit onto via Revedole, following the road signs to the Immaginario Scientifico.
As the Park and the Archaeological Museum of Torre are very close, you can also follow the many road signs indicating how to reach the latter.